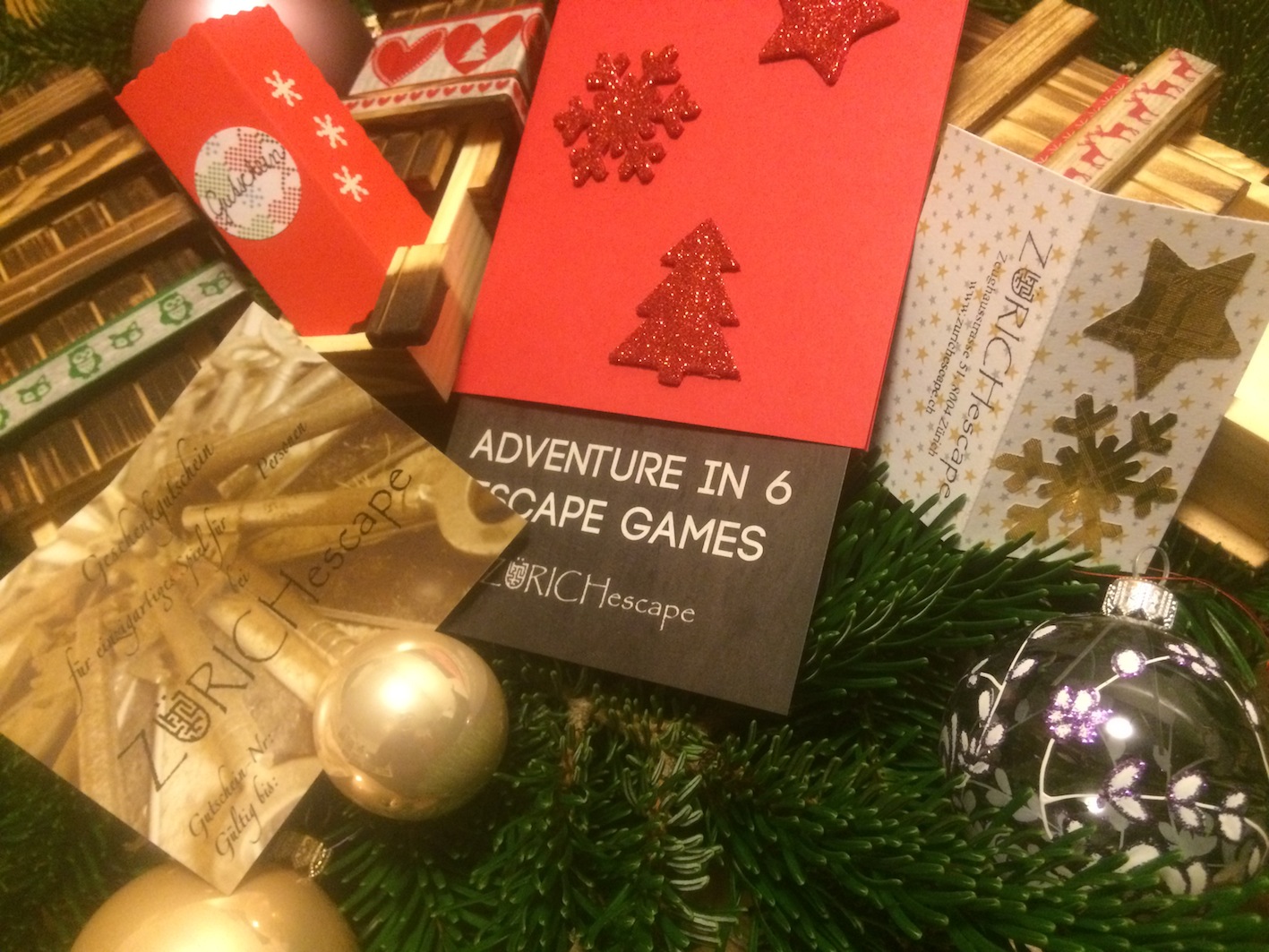 …du verschenkst 60 Minuten Spass, Spannung und Freude – alles in einem Paket.
…ZÜRICHescape für jeden etwas dabei hat. Egal ob man starke oder schwache Nerven besitzt.
…man eine gemeinsame spannende Zeit mit Familien, Freunden oder Kollegen verschenkt.
…du von uns einen handgemachten Geschenkgutschein bekommst. Passend für jeden Anlass (Geburtstag, Weihnachten, Hochzeit usw.) und auf Wunsch auch personalisiert und mit Widmung.
…erst der Beschenkte wird sich entscheiden, welchen Escape Room oder welche Escape Mission er spielen will.
…unser Geschenkgutschein direkt hier online bestellbar ist. Du kannst ihn entweder selbst zukommen lassen oder wir schicken das Paket direkt an den Beschenkten.
Psst…save your voucher now!
Fill out the form if you want to pick your voucher up by yourself!